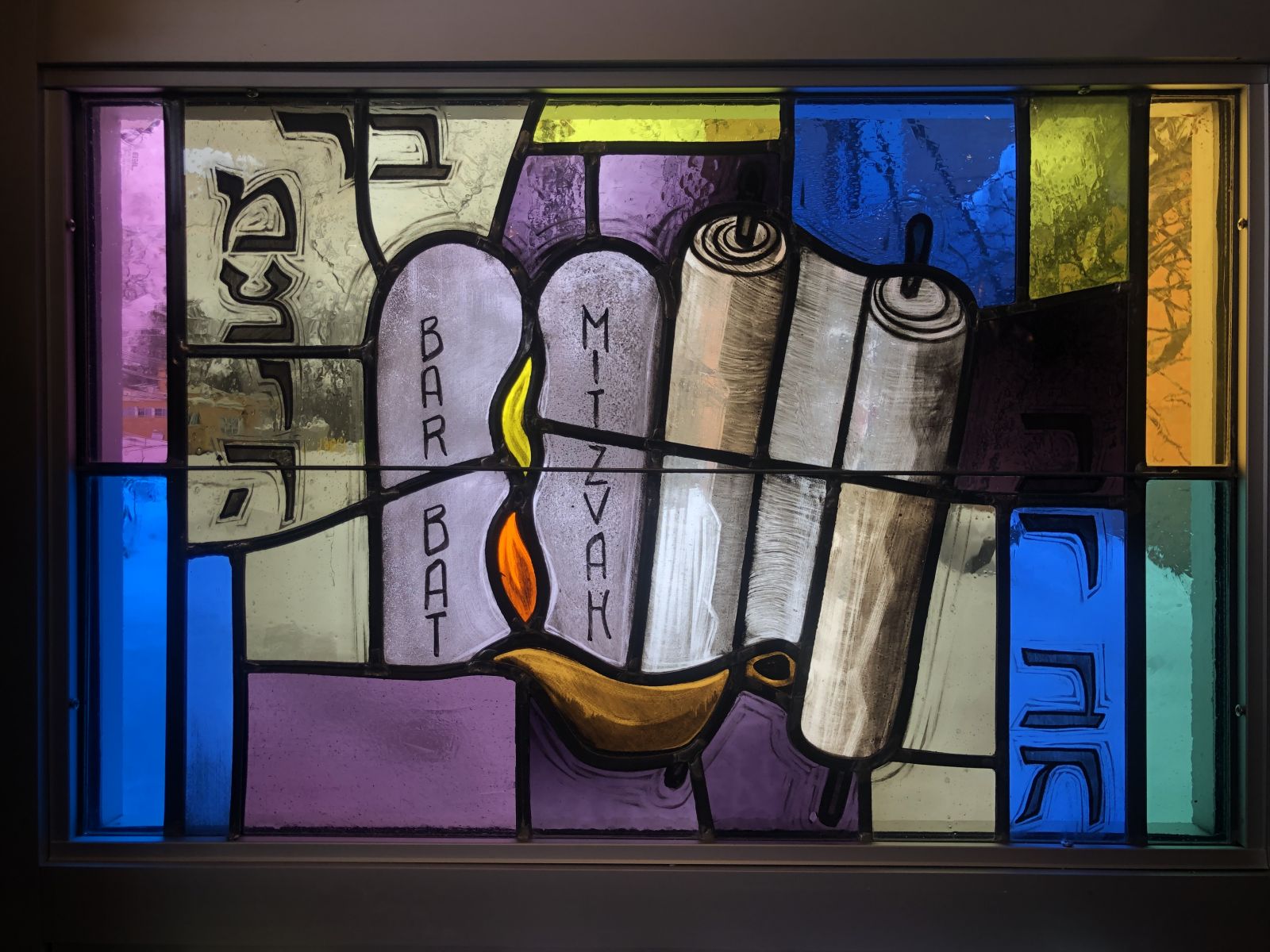 By the mid-1990s, a grant by the Maron Family, in memory of Lynn Sunshine Maron, the first woman president of B'nai Shalom, sparked a Building Campaign that funded the modernization that produced the beautiful building we know today. Maron Hall, dedicated in Lynn's honor, became an elegant room, suited for High Holiday services, receptions, and special events. Thanks to the generosity of the Gruhin Family, the sanctuary was significantly enlarged and reoriented to the east, with the bimah in the center. An impressive, glass-walled loggia was added, dedicated by the Legow Family. The Morris and Miriam Hammer Campus was dedicated in 2006.
Rabbi Asekoff retired in 2011. When his successor, Rabbi Robert L. Tobin stepped onto the bimah for the first time, he was only the third rabbi to serve B'nai Shalom in 79 years. Dedicated to infusing every aspect of congregational life with opportunities for learning, Rabbi Tobin initiated the congregation's latest venture, development of the Culture and Learning Center at B'nai Shalom.
In 2017, Verona's Congregation Beth Ahm closed its doors. Its members joined B'nai Shalom, bringing with them their spirit and strength, and a set of beautiful stained glass windows that now enhance our sanctuary and sanctuary lobby.
Goldman's Hotel is now the Wilshire Grand and its golf course is the Woodlands, a condominium community. Green's on the Lake is a nursing home.
But, stable and resilient, B'nai Shalom is thriving, looking to the future, welcoming young families and all who seek a place to learn, pray, make friends, and build community.