Shabbat Fun & More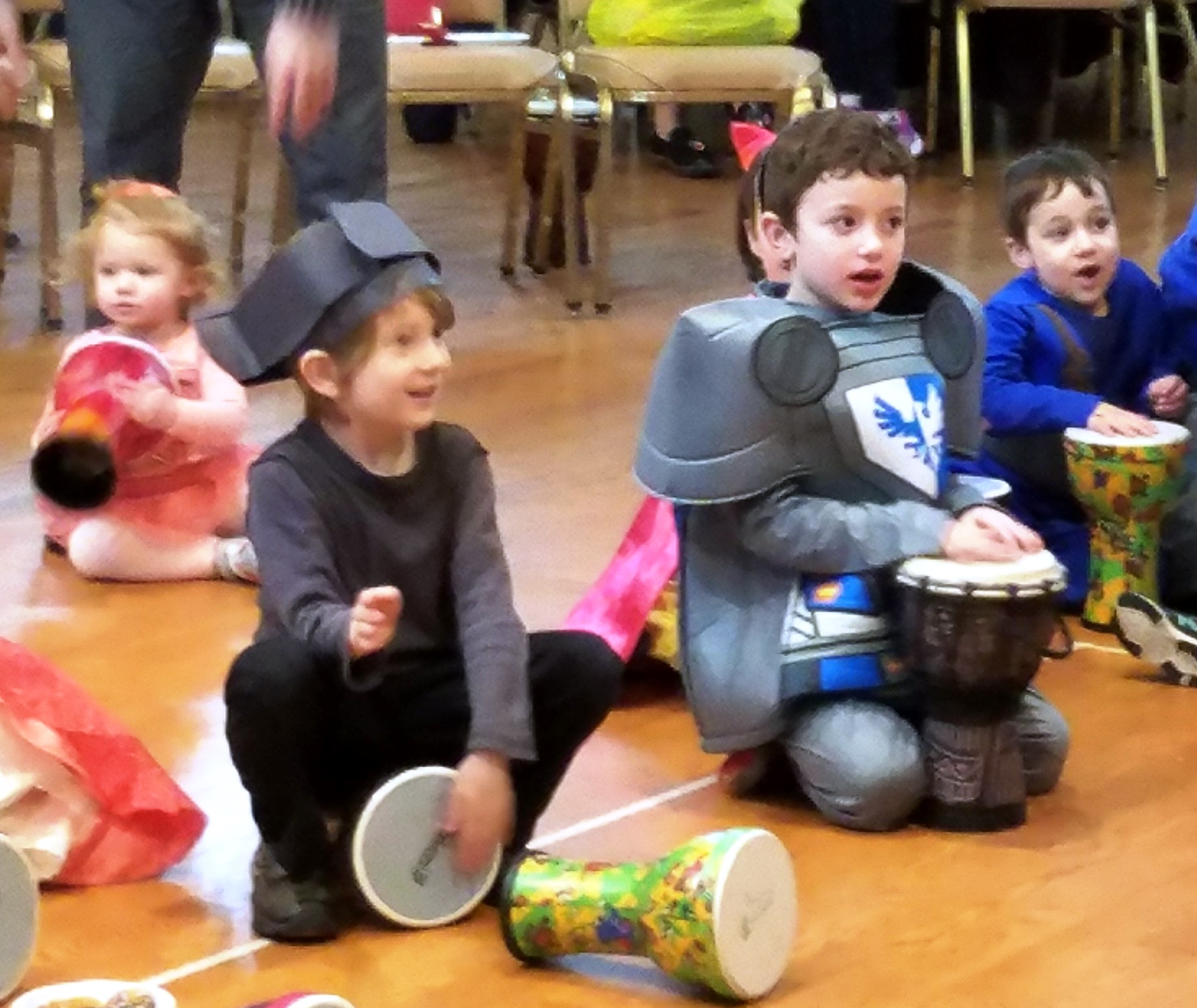 It's fun to be a little kid at B'nai Shalom. And fun for parents and grandparents who get to be part of their children's and grandchildren's earliest Jewish memories.
Shabbat Fun for children two to five meets from 11 to noon once a month. The program, led by our teens, features stories, songs, prayers and snacks.
More "grown-up" children, from kindergarten to second grade, meet on the same Shabbat for Junior Junior Congregation in the Lipka Chapel. Our children are so proud to daven, have a Torah service, and hear a "sermon-story" – all appropriate for their age. At close to noon, they join the congregation in the Gruhin Sanctuary to lead Ein Keloheinu.
Holidays are happy occasions for young families, as they get to share their children's excitement with one another. High Holiday, Chanukah, Tu B'Shevat, and Purim workshops, a Pre-Pesach Chocolate Seder, and outdoor Lag B'omer Fun engage kids, parents, and grandparents in songs, stories, and crafts, and delight everyone with special holiday snacks.
All of these programs are free and open to the community. Bring a child. Join the fun!